Geste Table "Palisander"
Geste surprises with a functional design of a table.
It is the attempt to change its character in a playful way. The handling of the cubes creates endless combination possibilities for the user.
A composition is created by playing with light and shadow as well as arithmetical structure.
Geste inspires a play of space, light and volume.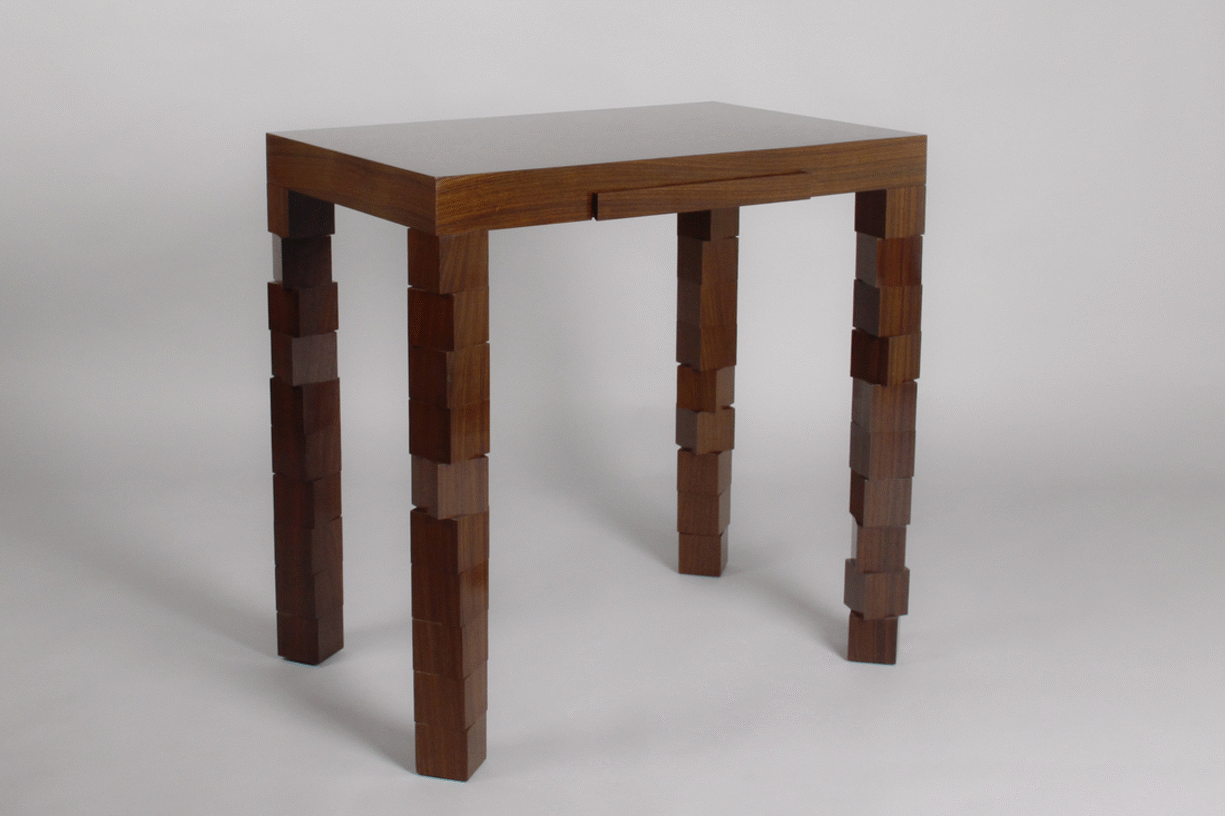 Unique Piece.
Handmade and signed.
Material
Cubes / drawer: Indian Rosewood Old stock from the 20s.          Frame: mitred finger joint.
The table top, encased in veneer, rests on the frame with a 45 degree cut. Four round tubes pierce the 40 cubes. The entire piece is finished by hand.
Surface treatment: Shellac polish.
Dimensions
77 x 77 x 49 cm